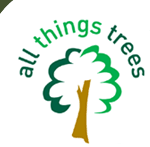 All Things Trees Ltd operates from bases in Marford and Overton, near Wrexham. We offer professional tree services throughout North Wales, Cheshire and Shropshire.


The Approved Contractor accreditation from the Arboricultural Association is the 'Gold Standard' within the industry and gives you the security of knowing that our company has passed the rigorous and industry recognised standards of safety and tree care.
Work in Conservation Areas and on trees
with TPOs (Tree Preservation Orders)
requires consent from the local planning
office with whom we are happy to liaise on your behalf.